Upcoming events
2020, the 9th session of "World Health Industry Conference" is approved and will be organized by Chinese Ministry of Commerce, and get assistance from multiple institutions or ministries, and many international organizations.The opening ceremony will be held on April 15, 2020 - to end on April 17, 2020 at the Beijing National Conference Center; with industry forum and other related activities.The forum representatives will breakthrough 40 countries and regions. Exhibitors will exceed two thousands (2000) in attending, and the audience will exceed 60 thousands people. It will become another important conference Expo to promote the development of human health.
Here is an invitation, hope you honor your presence!!
History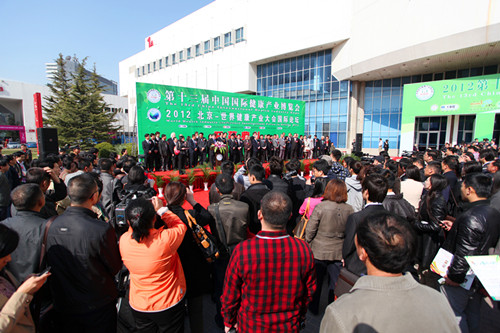 "The World Health Industry Conference"(W.H.I.C.) is China International Exchange and Promotion Association for Medical and Health care, China National Federation of Commerce and Industry, US economic and Trade Association; US Association of traditional Chinese medicine; China-US Health Care Products Association; Russia-Asia Business Center; Moscow Chamber of Commerce and industry; German Research Institute of life science; China-Japan commercial exchange; South Korea Organic Farming Association; Ukrainian Oriental Medicine Association, International Business Federation; World Health Industry Federation and relevant national agencies organize the international event. The world health industry conference is held annually in Beijing, China. It is composed of three parts as follow: Industry Forum, product expo and public welfare activities. It is honored as the highest level event of the global health industry.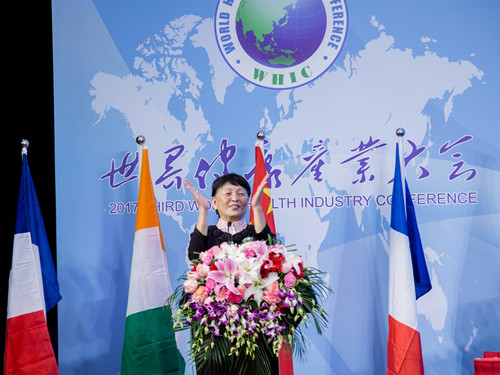 Zhang Meiying, vice chairman of the eleven CPPCC National Committee, welcomes delegates from all over the world
The 8th past Conference of 2019
The theme of the 8th World Health Industry Conference is "Open a New Era of Global Silver-hair Economy and Seek a New Future for World Health Industry". This is the historical node of human development which has just stepped into the "global aging society". At the critical moment before the huge industrial chain of the "global silver-haired economy" has formed, and in 2019, when the homonym is "love you for a long time", the International Conference on "a new era of global aging and global silver economy" held in China, the world's largest population, the world's oldest population and the world's fastest aging rate. It is destined to be a major conference to promote national economic development and welcome a new wave of global wealth.
World Health Industry Conference Council
September 30, 2018